Radford High School's 50th Anniversary Jubilee

1 - 6 October 2007

Mahalo for a wonderful gathering of the Radford 'Ohana.

I will be updating this site with Jubilee photos over the next couple of weeks. 

A special "Mahalo!" to the Ladies on the committee that worked so hard to make this event happen.

As you know, Radford opened its doors in 1957 and graduated its first class of Seniors in 1960.  Throughout its history, Radford High School has provided an outstanding learning environment, while instilling in her students the uniquely Hawaiian principles of "Aloha" and "'Ohana".  For many of us, as military brats, these principles created the "hometown" we so desperately needed from which to launch our lives as adults.

It is now time to honor our school, teachers, administrators, and classmates by hosting a "Radford 'Ohana Ho'olaulea" in Honolulu, Hawaii in 2007. 

Mahalo to Keali'i Reichel for allowing the use of his song, "Mele A Ka Pu'uwai" on this page.

(c) Punahele, Inc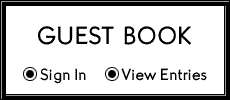 7/17/2007 10,000 hits and counting!

Updated: July 11, 2008